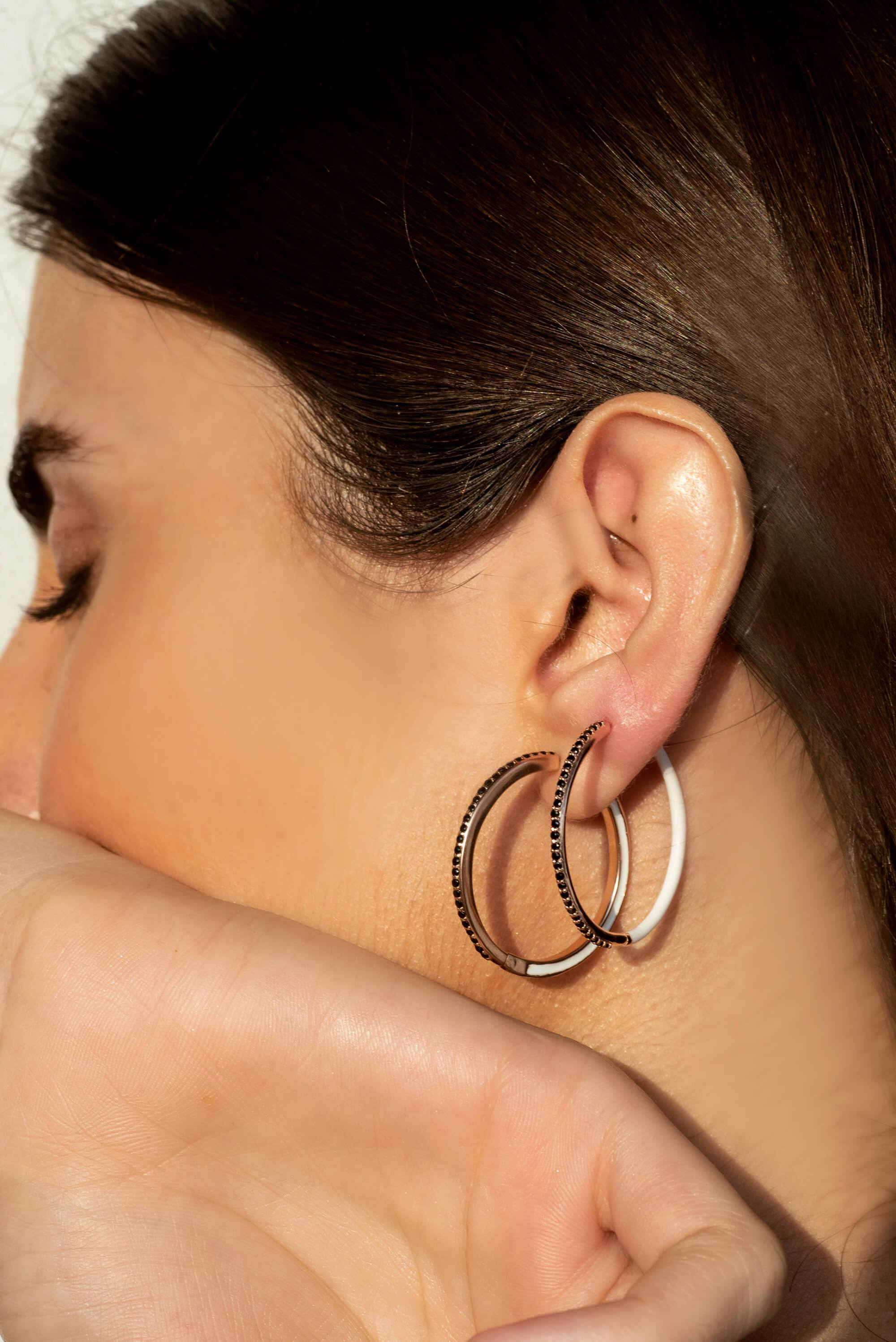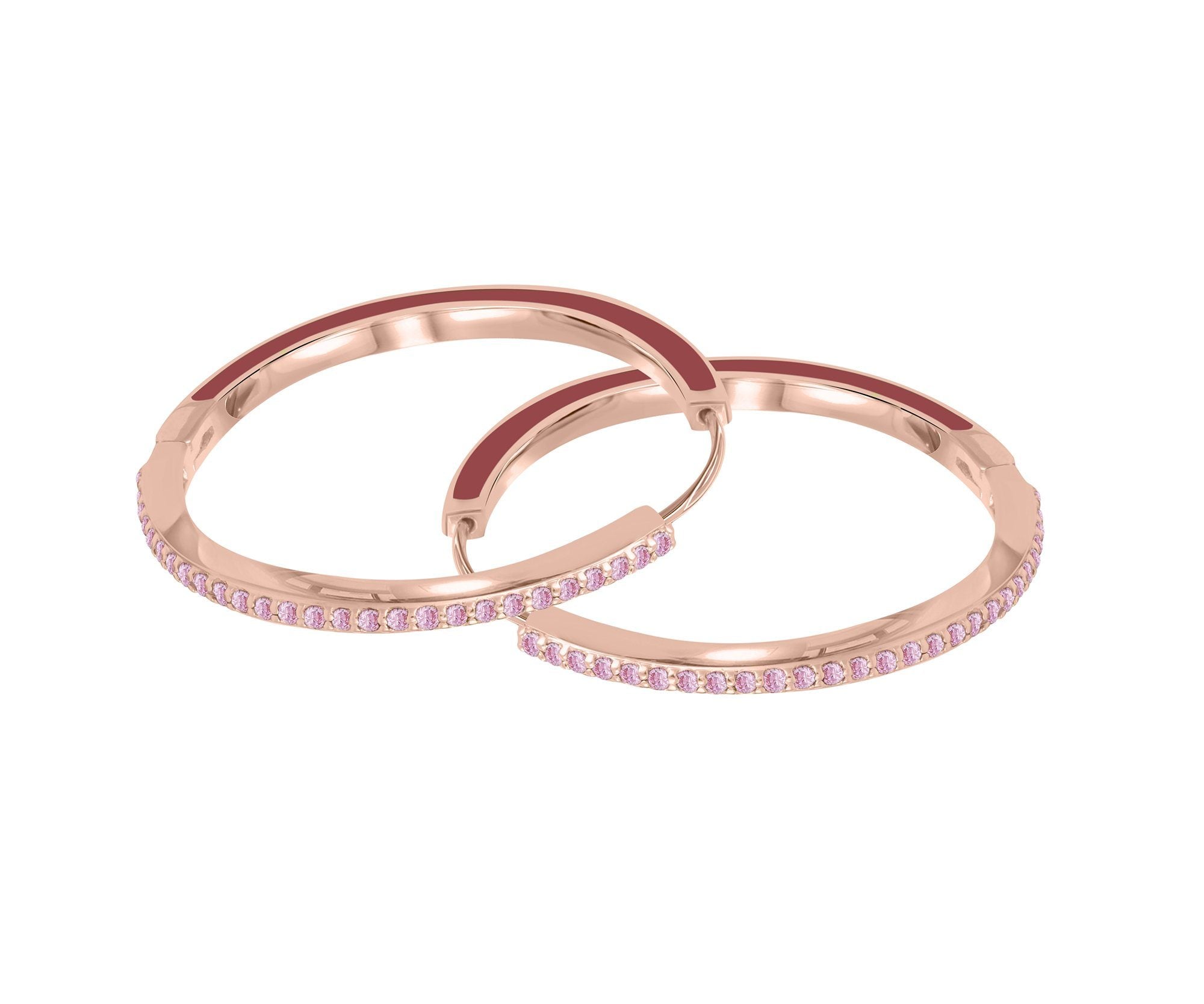 Highest
Quality
Hallmarked
Jewellery
Lab-grown
Gemstones
PRODUCT DETAILS
Metal - Sterling silver; Glossed in 18k Rose gold
Gemstone - Pink CZ; 1.20mm Round
Enamel - Marsala
Closure - Snap post
Care Instructions 
It is recommended to keep the piece away from moisture, perfumes, and excessive heat. Please store it in the Lunaya suede jewelry bag or any protective bag received with purchase when not in use. Rose gold has a tendency to lose color, over-time.  
PS: Each piece is one of a kind, no two pieces are the same. There will be a slight variation in the look and feel of the metal as well as the appearance of the Enamel. This also means your purchase may differ slightly from the image you see on the website.
Shipping: Upto 2-3 Weeks
All products are freshly plated & enameld once you place the order. 
GEM GLAZED ENAMEL HOOPS